Thai Cooking with a Twist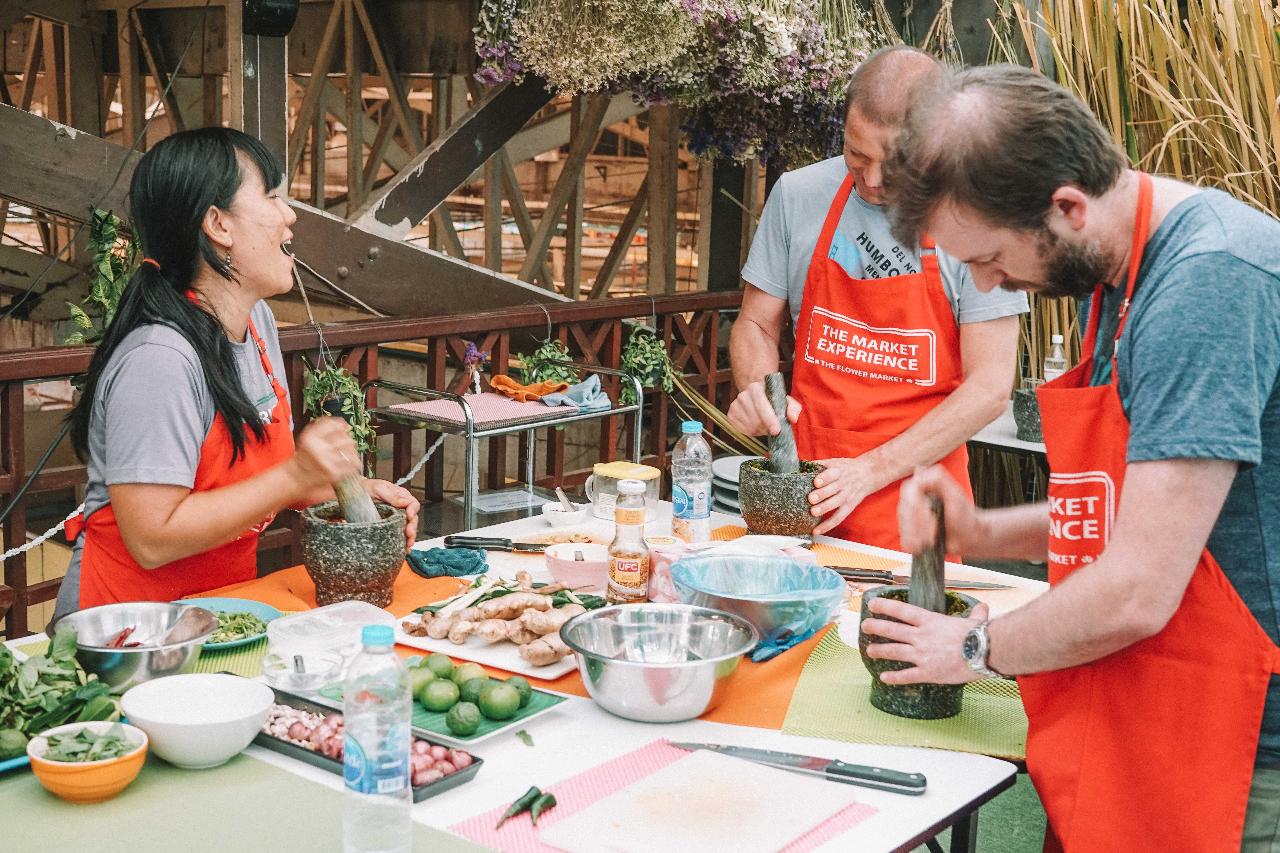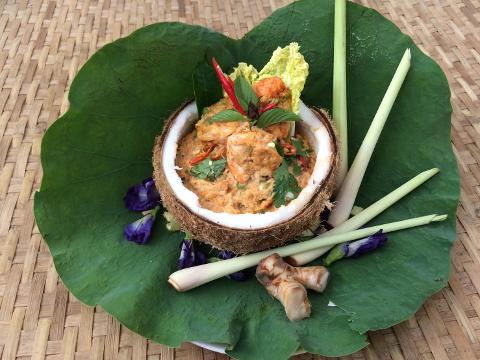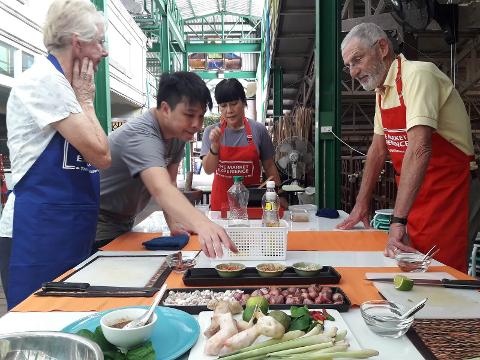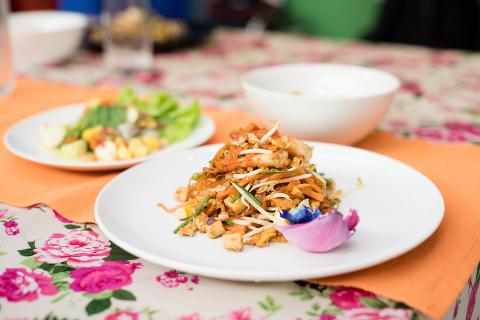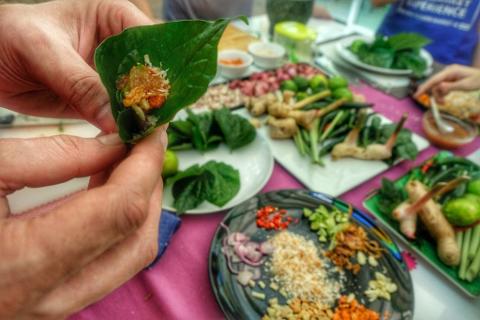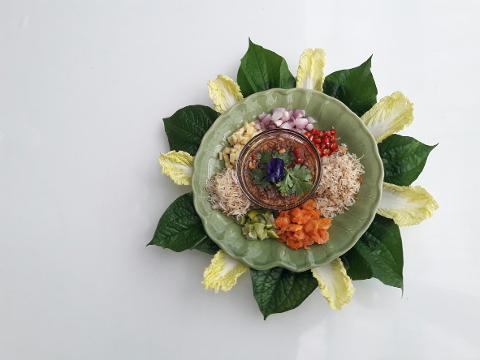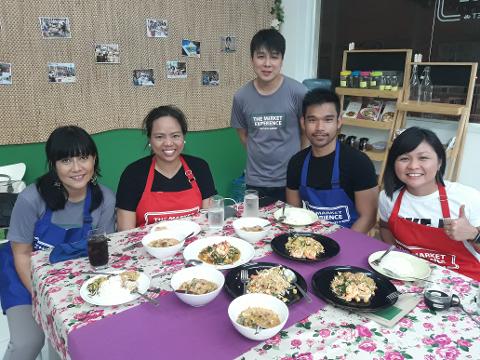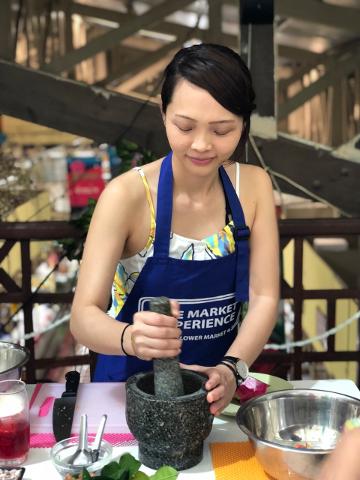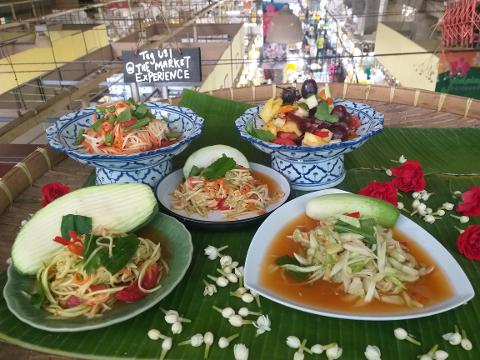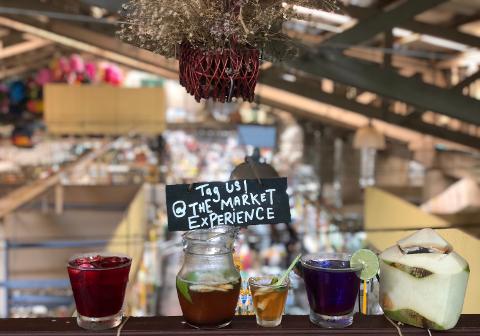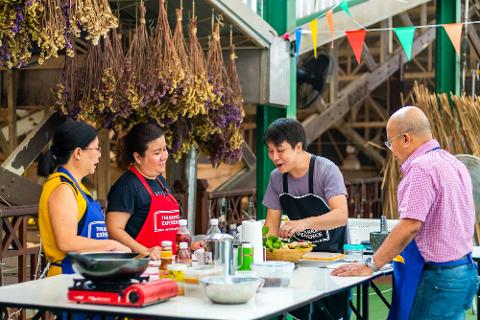 Duration: 4 Hours (approx.)
Location: Bangkok
If you love Thai food then why not learn the secrets to cooking it. During our signature 4-hour Thai cooking class you will learn 4 classic Thai dishes with our own unique flower market twists. The class includes a tour of The Flower Market and the class takes place in Expique's own cooking school which overlooks the market.
Summary Details:
Theme: Classic Thai Cooking Class
Group Type: Join-In Class / Private Class
Availability: Daily
Start Time: 9am for join in class. Afternoon / Evening for private class.
Group Size: Up to 8 people in Join-in class. Private classes up to 40
Duration: 4 hours
Min Age: Minimum 10 years old for join in class.
Meeting Point: The Market Experience @ The Flower Market


Highlights:
Learn to cook 4 Classic Thai dishes
Tour of The Flower Market (we are located in the market itself)
Eat your delicious food
Why Choose This Experience?
If you want to discover how to cook classic Thai dishes with a creative twist, then this is the class for you. Many cooking schools include market tours, we are actually located within Bangkok's famous Flower Market! Expique operates our own cooking school under the brand "The Market Experience", and offers a truly unique and memorable Thai Cooking Experience.
What To Expect?
During this class you will learn to make 4 classic Thai dishes each with our own twist
The class starts with an introduction to the core ingredients used before practicing you chopping skills whist making your first dish – a Royal Thai appetizer.
We will then break for a chance to explore the market and along the way we will pick up some of the ingredients needed and also taste some local snacks. We are located overlooking the market and all we have to do is walk up and down the stairs!
When we get back to the school we will learn 3 more dishes and finish with eating them all for lunch. If you have space at the end we have dessert.
We will also serve a variety of drinks to accompany each dish including a few of our own signature creations.
During each menu item our instructor will introduce how you can adapt your dishes to cater for various dietary requirements or adjust based on ingredients you can find at home.
By the end of the class you should fee comfortable enough to replicate the meal at home. After the class we will give you access to our online resources where we have cooking videos for all the dishes plus lots of extra stuff.
Dishes may change based on season and availability.
What's included / excluded
Includes: Instructor, food and soft drinks, access to recipes after the class.

Excludes: Pick-up / drop-off, tips, additional items

What You Need To Know
Dietary Requirements: All of the menus taught during this class can be adapted for vegetarian, vegan, gluten free. If you have very specific dietary requirements please do ask us before booking. We are not able to provide a strict Halal or Kosher experience.
Minimum Age: We have a minimum age of 10 for our join-in class as due to our location it is not ideal for small kids in a group class. If you do have children we can cater for them in a private class.
People with mobility difficulties: To access our location you do have to walk through the market and go up 1 flight of stairs. There is no wheelchair access. We will also go for a walk in the market as part of the class.
Finding Us: Our location is a little hidden away. Please do consult the joining instructions you get on booking to help you find us.
If you are late: We advise you to arrive early as if you are late we reserve the right to start without you and to finish on time.
Private Classes: We offer private classes where you can customize the menu to your interests. Please contact us for more information.
More about The Market Experience: For more about our cooking school please visit www.marketexperiences.com